You are here
Eat, Drink & Be Wary: Cautionary Tales (Paperback)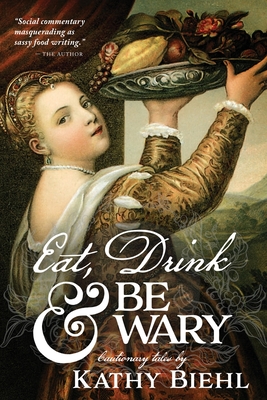 $17.95

Usually Ships in 1-5 Days
Description
---
Food and drink do a lot more than address physical need. They play a central role in our emotional and social existence. They serve as currency for hospitality, love, and affection, as a security blanket and plug for psychic wounds, and as a touchstone for times that have slipped into memory. They provide an excuse for people to sit together and share a meal, a round or two, and, often, the experience of connection.
Cognoscenti have long laid claim to this turf. They got a lot of company - and competition - in the late 20th century, when food and drink escalated into the stuff of entertainment, foodie and cocktail cultures, multiple TV networks, and intellectual superiority.
Writer and critic Kathy Biehl wandered through this terrain as it morphed, downed a lot of meals and drinks both appalling and delighting, and reported her findings to all manner of publications, in print and online. The joys, quirks, and questionable behavior that she observed fill this kaleidoscopic collection of her award-winning commentary and diaristic reports From Houston's burgeoning culinary landscape to late-night revelry in Britain and Barcelona to a Hell's Kitchen TV studio, it captures a way of life we take for granted no longer, when people freely gathered at tables and counters, shared food, raised glasses, and partook of drama and laughter and magic.